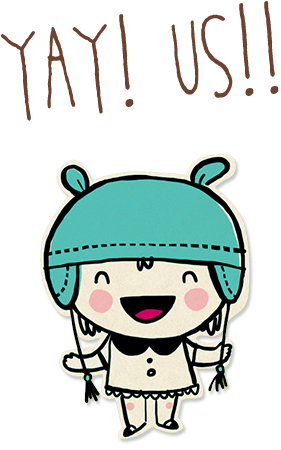 We're justWink.
We're greeting cards for a new generation. We're here for your bestie's birthday, your bro's big news, your sister's brand new baby, and everything else in between. We talk like you, walk like you, and even look a little like you. (Super cute haircut, BTW.) From funny to heartfelt, OMG to awww!, justWink is there with the perfect card.
Check out
to learn more. We're sure it'll make you smile.
Search "justWink greeting cards" to find us in the Apple or Android app stores, or use our
to find us in a real-life greeting card aisle near you.